The Chris and Sam Podcast is made by these two unique individuals who first met at the Social Media Club – Hamilton, telling random stories over a beer seemed natural and overtime the podcast was born.
The Chris and Sam Podcast had been described as the best podcast to do the dishes to and ideal for drives to work.  We keep episodes to 30mins in length making it the ideal shorter podcast to listen to.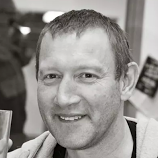 Chris
I'm Chris, I like telling stories (usually over a few wines or beers), I am currently into film-making, I have been involved in Kyukoshin Karate most of my life, I like playing Rocket League and carrying a cat around in a sling.
I can be found on Twitter here, and I have a new website you should check out over here.
Connect with The Chris and Sam Podcast