Podcast: Play in new window | Download
Subscribe: Apple Podcasts | Android | RSS
Summary:
In the first episode for 2015 we managed to get Karl on the show, we discuss some of our favorite new party games, Spaceteam and Heads Up.
We managed to get the worst coffee and hot chocolate in Hamilton, thanks Momento.
We made our picks for best films on 2014, discuss the book Ready Player One being turned into a movie,talk about the Spark unconference and much more.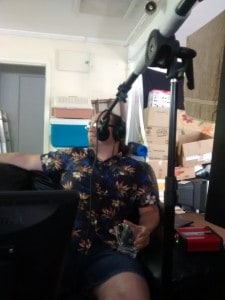 Links:
Spaceteam
Headsup
Momento Coffee
Interstellar
The Purge: Anarchy
Guardians of the galaxy
Ready Player One
Behind the scenes photos for the upcoming star wars movie.